The next time anyone opens their mouth about illegal aliens and immigrants and all that bear this in mind: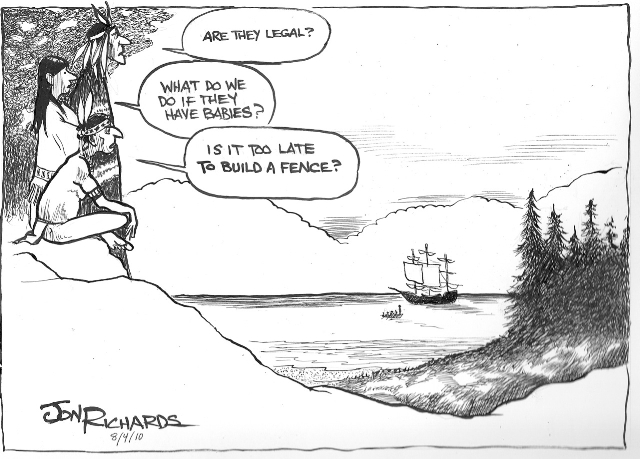 (Courtesy of Huggington Post.)
If you really want to get down to it on who belongs here and who doesn't the Native Americans should be tossing the rest of us out on our asses.
(If you can't see the image it is of three Native Americans looking out to sea as a ship from Europe approaches. The dialogue reads:
Native American 1: "Are they legal?"
Native American 2: "What do we do if they have babies?"
Native American 3: "Is it too late to build a fence?")